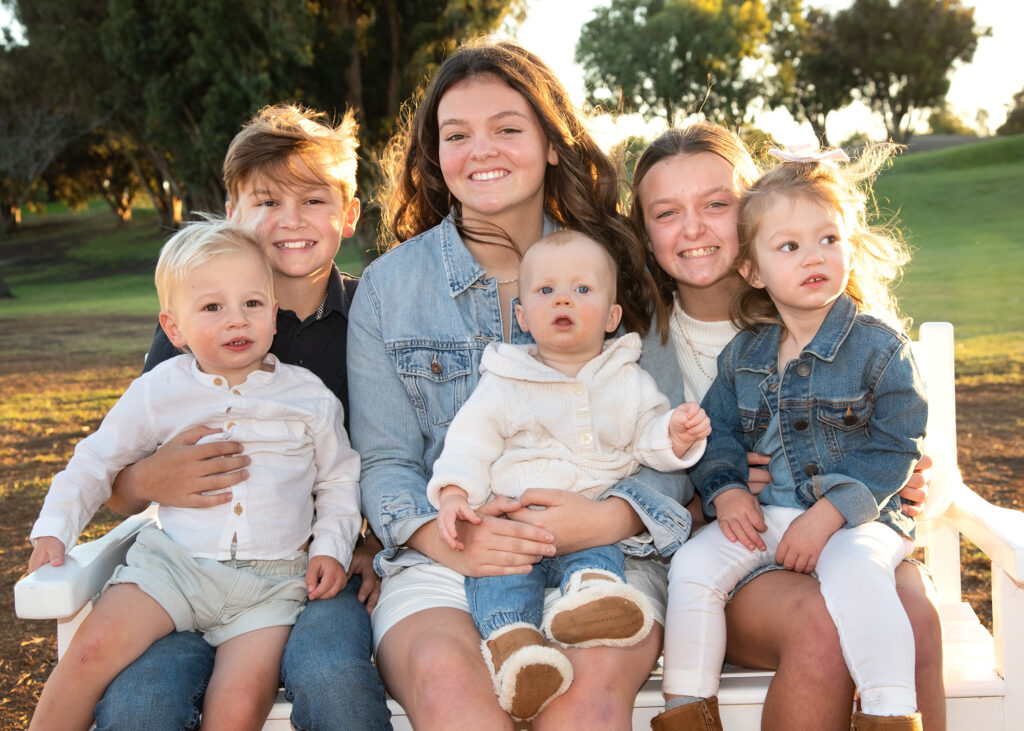 We love making family photos here at The Headshot Works. Once a family session is booked for their professional photo session we find that they are looking forward to having their photos taken. It's a wonderful time when they come together as a family. And, they have prepared for the professional session by making sure hair, makeup and clothing are perfect for a group photograph. It's a time to savor because, once photographed, this moment will live forever on the living room wall or in a family album
But, as is true with most groups, there can be one or two folks that may be out or sorts. By out-of-sorts we mean that their mood just isn't with the rest of the group. Frequently this could be one or two of the children who don't like being dressed up and being told how to "behave for the photographer". It's a challenge.
We take pride in being able to get both children and adults relaxed and comfortable with the photo session. For children in particular we've found that letting them "be themselves" and allowing them to explore their surroundings to be very effective. In the session when this image was taken the young boy on the left (in white) simply didn't want to be with the group. By letting him "run away" from the group it allowed him to realize his family was having all the fun and he returned to the shoot and, in a great mood.
The added bonus for the photographer is being with a family that is sharing the experience of a photo shoot and knowing that they will be receiving a meaningful set of images.
HOW TO PREPARE FOR A FAMILY PHOTO SESSION
The key to having a great family photo session is relaxation. If you've researched your photographer and you love the photos you've seen on his/her website then you can be fairly assured that their technical and artistic skills are good. So, relax!
For the session you don't need to buy new clothes but you should be paying attention to colors. You want to be sure that no one person is wearing brighter or clashing colors. And, be sure that whatever your group wears that their clothes are pressed. Wrinkles in clothes catch the photo viewer's eye and take attention away from the subject's faces.
To get children ready for the shoot, in the days leading up present the photo session as a fun activity. Remind them of all the cool cameras and lights they will be working with. And, talk about how easy and fast the session is going to be.