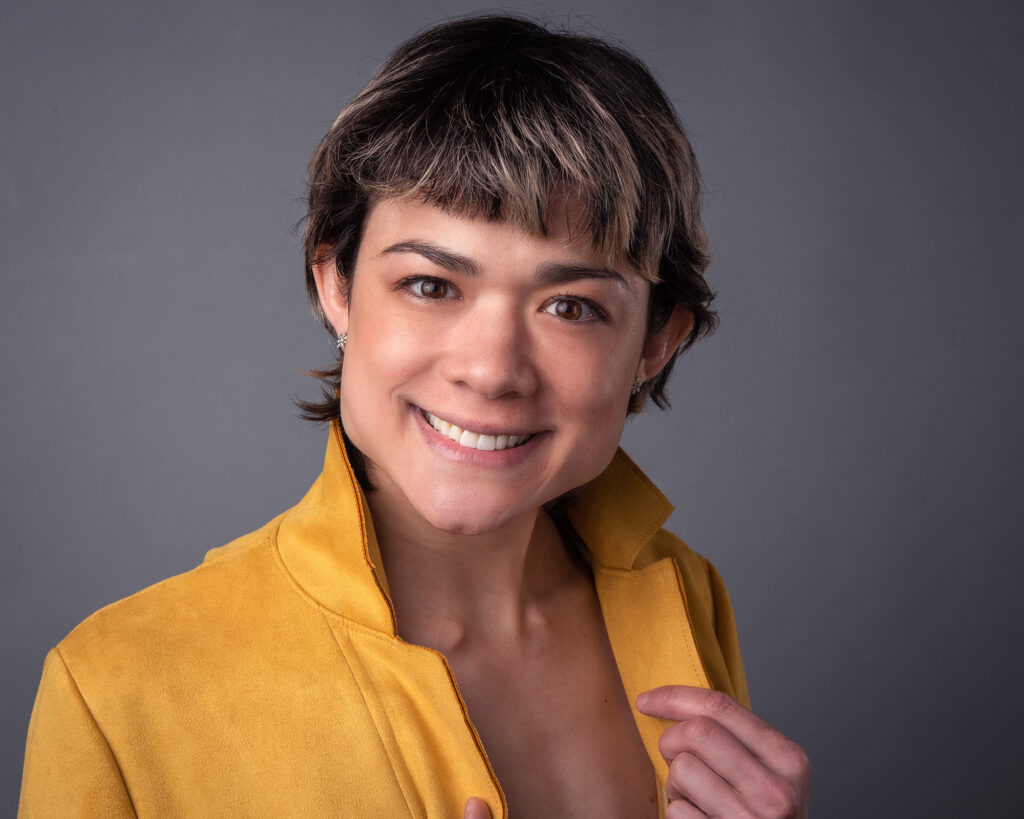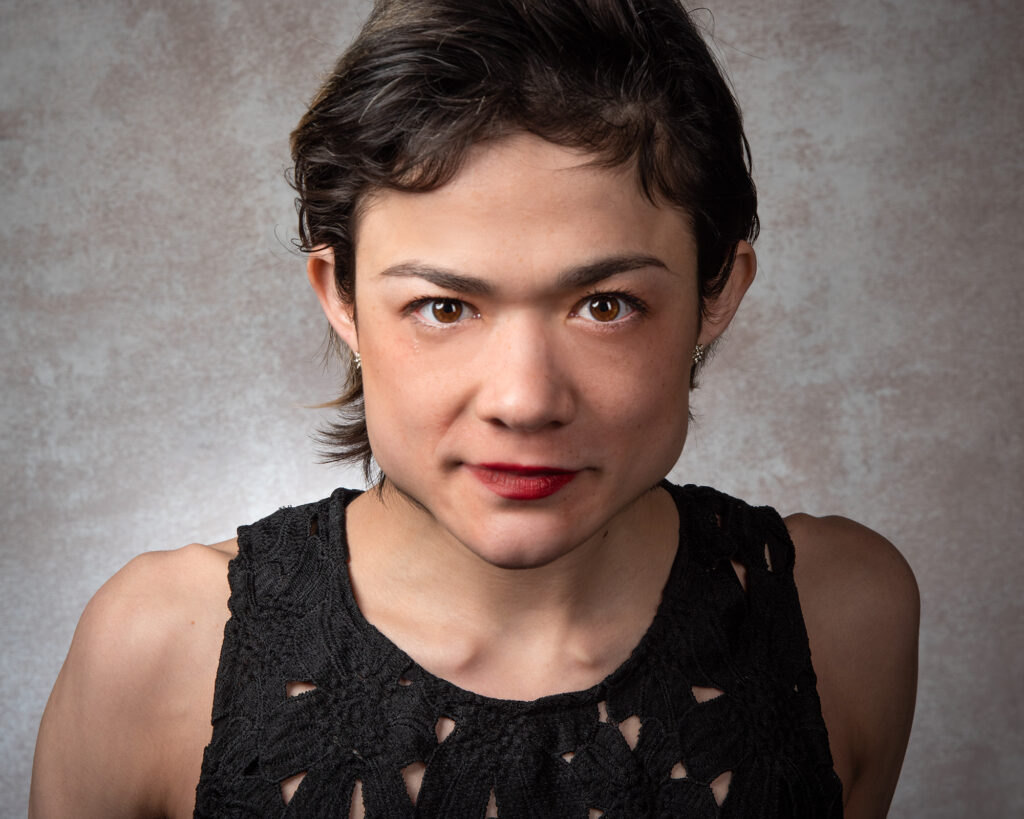 AN ACTOR'S HEADSHOTS – Laurie
Projecting into the camera a personality you are playing rather than your own personality is what acting is all about. An actor's ability to believably become the person in the script is everything. When it comes to sitting for an actor's headshots it is even more critical to have that ability.
In this recent session actor Laurie was instructed to project a menacing, don't-mess-with-me character. She more than met the assignment. At that point it was my task to set the correct lighting and direct her into a pose that captures the projected character. A powerful image resulted.
Being In The Role
An actor has a "wide range" if they have the ability to become characters with broadly different traits. Think of Dustin Hoffman in The Graduate and Dustin Hoffman in Tootsie. Imagine Meryl Streep in Sophie's Choice and then in Mama Mia! Now that's range.
The dilemma for actor looking to show range, rather than being type-cast, is to acquire a set of headshots or portraits that demonstrates their ability to become wildly different characters.
A good headshot should capture the essence of the character you are portraying, rather than just showing your own face. It should be a representation of the roles you can play, not just a pretty picture of yourself. That's why it's important to work with a photographer who understands the industry and can help you capture the right image.
Your Headshot
Your headshot should be able to tell a story about the character you are portraying. Think about the character's age, profession, and personality, and try to convey those qualities in your headshot. Your facial expression, body language, and even wardrobe can all contribute to the overall message you are trying to convey.
Another important factor to consider when getting headshots is the type of roles you want to play. If you're interested in playing more serious, dramatic roles, your headshots should reflect that. If you want to be considered for more lighthearted, comedic roles, your headshots should have a more playful, approachable vibe.
Remember, your headshot is often the first impression casting directors and agents will have of you. Make sure it accurately represents your range as an actor and leaves a lasting impression.