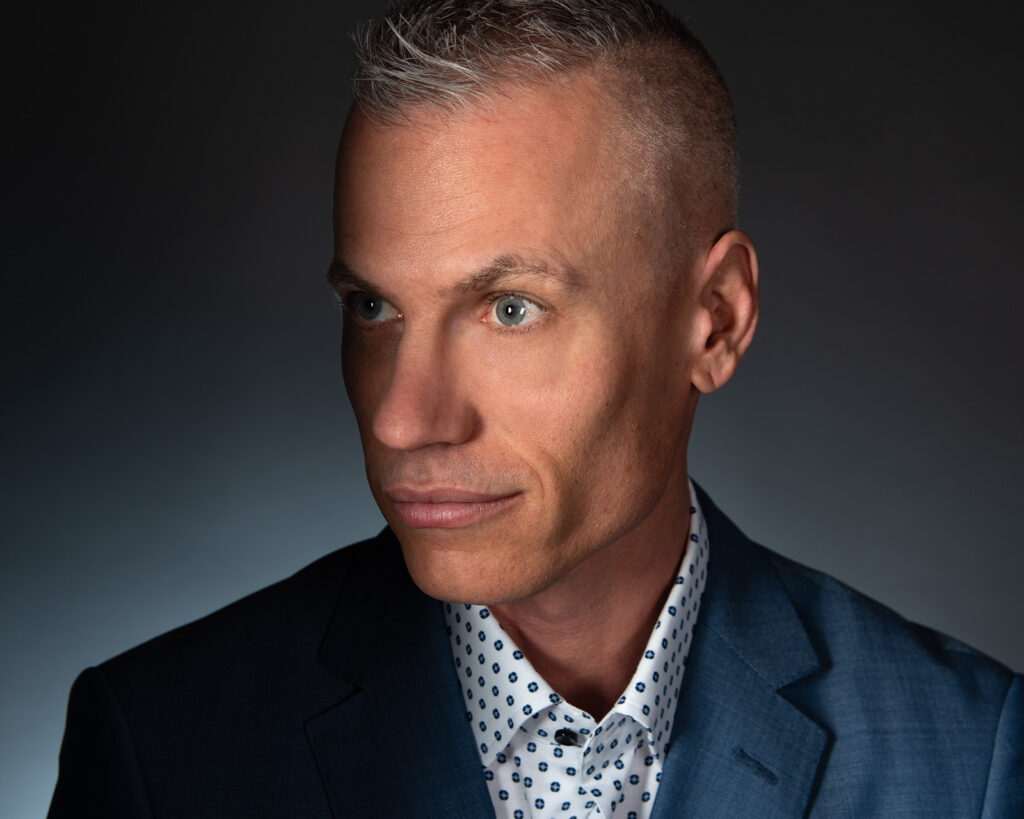 We love doing headshots here at The Headshot Works. Even more so, we like to explore new ground with our clients and provide them with more personal images in addition to the standard headshot.
This happens when our clients come into the shoot with an adventurist mind set. We run with that feeling with the gold of revealing more of the person inside the client. Here's how we do it.
We like to sculpt light to provide interesting shadows or color our lights to work with the clients complexion or wardrobe. In this photo we used a flag (or gobo) to create the shadow on the left which provides a mysterious look. We then filled the right side of the face with a dialed down brightness level that gave us enough facial information to keep the subject recognizable.
The most important element at work was the rapport with the client. By relaxing the client and describing the look we were after his strong personality came through to produce a six shot series that we both just loved.