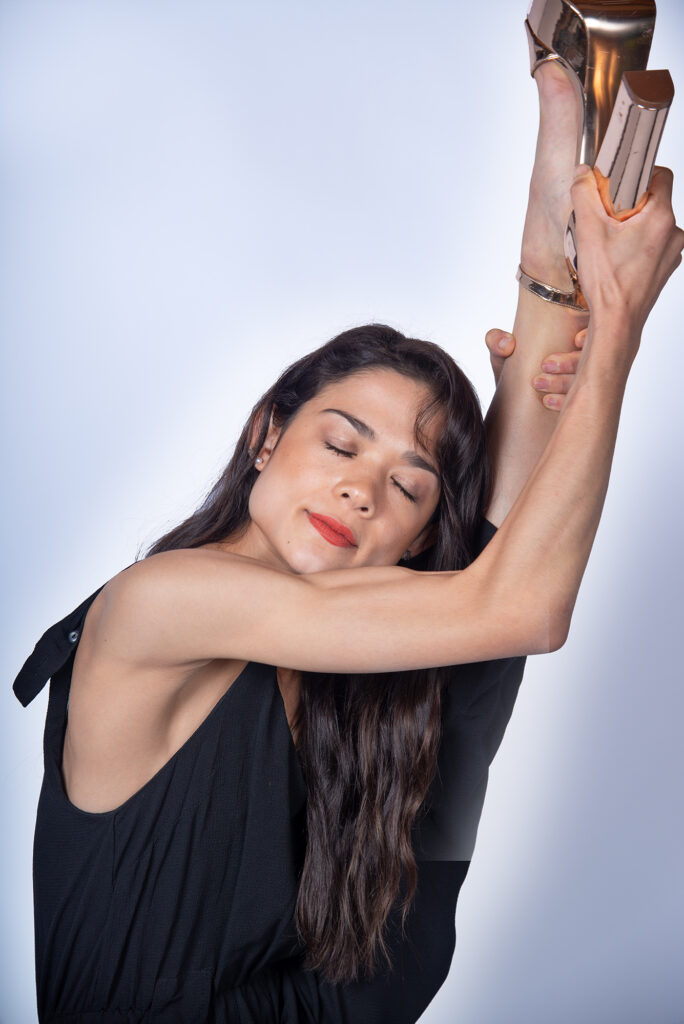 Well, this week I had the pleasure of doing headshots for Laurie. She's an actor and dancer; very photogenic. After the headshots we decided to work on some fun poses. We started chatting about dancing and what a dancer has to be able to do to work at a pro level.

"What's the most difficult feat you would have to perform?", I asked. "This" she replied and then proceeded to lift her left foot straight up in the air. I was spell bound. Luckily my sports photo background kept me shooting while this was happening. I've never seen anything like this live before.
I promise you that the leg you see is not a prop. It's her real leg. Wow.

https://theheadshotworks.com